Financial Integrity of PEERS




And the "In the Red" Number
Dear friends,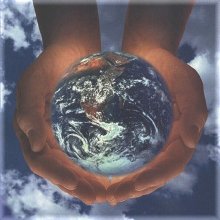 I've received several emails over the years questioning the financial integrity of PEERS and/or asking about the "in the red" number you see at the top of our emails and some webpages. I know that for every email that comes in, there are many other readers who also question this, but don't contact us.
For this reason, I'd like to provide some financial information and explain what's up with the "in the red" number. PEERS is deeply committed to transparency in all matters, including finances.
PEERS ia 501(c)(3) nonprofit organization that manages 12 websites, all of which are focused on various aspects of personal and global transformation. Particularly as transparency is a major focus and as many of you care enough to support our work financially, I want to assure you that I do everything I can to be transparent about our finances and everything we do.
The Red Number
We list the amount that we are in the red for the year at the top of each email that goes out. The reason the numbers are almost always in the red is that donations almost always lag behind our expenses. At the beginning of each month, the amount that we are in the red jumps by about $6,000 dollars, as that's when we add our expenses for the month to the amount we are in the red. The red ink number then gradually decreases over the course of the month as caring supporters like you make donations. It then jumps again at the start of the next month.
So far, it is rare that we actually go into the black during any month except December. Once every few years we get a donation of several thousand dollars that allows to us go in the black for a couple months. Yet in December, we typically get a lot more donations than any other month, so thankfully in over 12 years of providing this service, we have have ended up in the black every year except 2009 thanks to the end of the year surge in donations.
As we have ended in the black most years, PEERS generally maintains between $$40,000 and $70,000 in the bank at any one time. So rest assured that we are at no risk of going under. Like most nonprofit organizations, we do our best to keep a reserve of 50 to 100% of our yearly budget in the bank. And even if we were to somehow run out of money, I would almost certainly use my own savings to keep this good work going rather than let it go under.
To explore the details of our income and expenses and see our financial reports, see the section titled "PEERS Finances" of our most recent annual report.
How We Got Here
I awoke to the major corruption happening behind the scenes in our world in mid-2001. Starting in 2003, I volunteered for seven years and donated over $30,000 of my own limited retirement savings to get WantToKnow.info and the other PEERS websites started to help those who want to know to open their eyes to all that is going on, yet also to provide inspiration that we are making a difference and building a brighter future.
I decided this work was far more important than my retirement savings and so became my own benefactor. I quit my nursing job in 2003 and resigned from my work as a State Department language interpreter in 2004. This allowed me to focus full time on developing these websites, which thankfully quickly became popular.
In 2006, I brought together a board of directors and we applied for and were given 501(c)(3) nonprofit status as PEERS. This allowed our donors to get a tax deduction for their donations. Until 2010, only two contractors were paid for their part-time work, as that's all we could afford. One was our invaluable tech guy and the other did our news summaries. In 2010, we finally started receiving enough donations to pay me a small amount for my work. Each year afterward, we gradually increased my pay. Only in 2014 did we finally make enough to pay me a full salary of $48,000/year, which had been my target from the beginning. In 2019, my salary was raised to $52,000/year.
Back in 2003, I made a commitment to provide all of the information we share free of charge and without any ads, as I wanted to spread this information far and wide to all who are interested as rapidly as possible without any pressure from advertisers. I believed that if we provided high quality information, our readers would eventually support this work with donations. I have held to that commitment, and now thanks to the awesome generosity of our many supporters, I am able to earn a living doing this important work.
I don't like asking for money, nor do I enjoy listing how much we are in the red all the time. Yet I knew that I eventually needed to earn a living to keep this work going. One of our wonderful supporters is a professional fund raiser. In 2012, he convinced me to try using the "in the red" number. He was clearly on to something, as our donations almost instantly increased by about 75%. So though I don't like it, posting the amount in the red does work for bringing in donations and supporting this work.
Ideally, we'd like to make enough to pay several others to do much more of this important work. Yet unless we get solid volunteers willing to donate major hours (which has not happened), we will need to pay someone to help do this. I am swamped just keeping up with everything required to keep all of these websites and our two email lists going. I have great candidates I could hire full time if we had the money to support it. Please join me in hoping that donations to our work eventually rise to a point which allows us to hire more staff so that this work can have an even bigger impact in our world.
I hope all of this clarifies our financial situation for any who had questions. For those for whom it makes a difference, I'm happy to give more details on our finances and even send detailed reports, so you can see exactly what we're doing. You can contact me here. You can also read our past annual reports at www.peerservice.org by clicking on the links in the left column on the lower half of the page. These reports have further links to online posts of our detailed annual expense reports.
I am extremely thankful to all of our over 3,000 supporters who over the years have generously contributed to make possible all that we've accomplished. With over 30 million cumulative visits to the PEERS websites and with many key influential people who have had their eyes opened, I can say without a doubt that we have made a big difference in our world. Thanks so much to all of you for caring and playing your part in building a brighter future for ourselves and for future generations.
With much gratitude and very best wishes,
Fred Burks for PEERS
Note: If you'd like to donate to support this good work and help bring the "in the red" number down, please click here. To read some of the many beautiful messages we've received describing the impact of our work, click here and here.
See the exceptional collection of resources in our Inspiration Center
Kindly support this work: Donate here
Explore the mind and heart expanding websites managed by the nonprofit PEERS network:
Subscribe here to one of the two popular PEERS email lists

The PEERS empowerment network
"Dedicated to the greatest good of all who share our beautiful world"